BFTIADA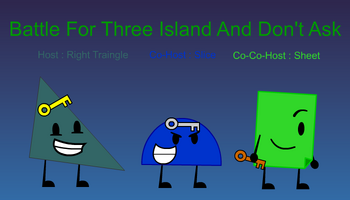 BFTIADA is a camp made by Mapmaker42, where 30 contester fight for three island ( It's better than one island, right? )
Sign up was finished
BFTIADA Challenge 1
Challenge 1 was end, lalala
Let's see the quiz
1. how many cylindrical in this picture
Answer : well.. someone can answer this question 'CORRECT'. And answer is 0... Zero!
2. how many traingle in this picture?
Answer : 10
3. 'hsit si pdstui daei' what's sentence say?
Answer : shit it stupid idea? *facepalm*, Answer is 'This is stupid idea'
4. Which dot is center of this circle?
Answer : BlahBlahBlah It's black Dot
5. What's next country? Answer : Uruguay ( because of the order of the vowels aeiou.)
6. What's this shape call? (in video)
Answer : It's Parellelogram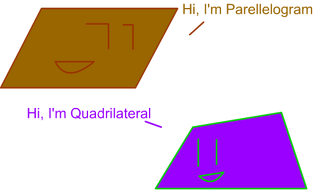 7. What's my skype account name?
Answer : This question can troll some people, My Skype Account Name's Mapmakerjav
8. Hola mean?
Answer : Hello in Spanish 
9. 2*5/2 =?
Answer : * mean x and / mean ÷ so, 2x5÷2=5
10. Who won dream island?   
Answer : Firey, because He got 406 votes
Challenge 1 Rusult
god!! Some people don't do challenge!! AH!!
| Contester | Score |
| --- | --- |
| Basketball | 1 |
| Blocky | 6 |
| Star  | 9 |
| Cone | 8 |
| Ice-cream | 4 |
| Firey | 6 |
| Oj | 3 |
| Remote | 4.5 |
| Knife | 8 |
| Lolipop | 5 |
| Flower Pot | 6 |
| Dollar | 5 |
| Gelatin | 7 |
| Ruby | 5 |
| Cup | 5 |
| MarshMallow | 9 |
| Mirror | 6 |
| Joshua | 6 |
Status And Ellimination Table
| Contester | Team  | Place | Reason |
| --- | --- | --- | --- |
| Tree | - | 33 | Don't do challenge |
| | | | |
| | | | |
| | | | |
| | | | |
| | | | |
| | | | |
| | | | |
| | | | |
| | | | |
| | | | |
| | | | |
| | | | |
| | | | |
| | | | |
| | | | |
Idle
Asset,Stuff,Blahblahblah