Battle for Mossy Beach
Created By: Joeandbill203
Characters "23":
8-Ball
Yellow face
Pen
Eraser
Teardrop
David
Host: Bowl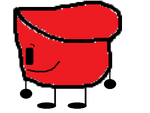 Episode 1 (The Not very Clean start) Part 1
David is on marshmallow's team just not put on
Episode 1 (The not very Clean start) Part 2
Episode 2 (Traps for Flaps)
Episode 3 (Fighting The thing)
Episode 4 (Person299's Minigames)
Ad blocker interference detected!
Wikia is a free-to-use site that makes money from advertising. We have a modified experience for viewers using ad blockers

Wikia is not accessible if you've made further modifications. Remove the custom ad blocker rule(s) and the page will load as expected.