Battle For The Rugged Plains Is Made By AnimatedEps on youtube 
its known as BFTRP For Short
This Includes BFDI,BFDIA,BFDI recommends and Inanimate Insanity characters 
| Participant | Team | Elimation Status | Reason For Elimination/Rejoin | Place |
| --- | --- | --- | --- | --- |
| Leafy-Jake Reommelt | The Sour Lemons | Not Eliminated  | | |
| Gelatin-Goldenzoomi | TCNRAGDWL | Not Eliminated  | | |
| Coiny-TheSwoobatNinja | TCNRAGDWL | Not Eliminated | | |
| Fries-VideoGamePlanMan | The Prideful Eagles | Not Eliminated | | |
| Blocky-No User | The Prideful Eagles | ELIMINATED | Blocky was eliminated beacause he was up for resignups and nobody signed up as him. | 31st |
| Match-Ben1178 | TCNRAGDWL | Not Eliminated  | | |
| Teardrop-Taopwnh6427 | The Prideful Eagles | Not Eliminated | | |
| Pen-Principedorado | TCNRAGDWL | Not Eliminated  | | |
| Firey-colbyits | TCNRAGDWL | Not Eliminated | | |
| Book-BuildermanVSnotch | The Prideful Eagles | Not Eliminated | | |
| Pencil-Raytonlin1 | TCNRAGDWL | Not Eliminated  | | |
| Pin-TheJordehhP | The Prideful Eagles | Not Eliminated | | |
| Puffball-Tacoburger22 | TCNRAGDWL | Not Eliminated | | |
| Woody-ScienceStorm1 | The Sour Lemons | Not Eliminated | | |
| IceCube-tBlizzi | The Sour Lemons | Not Eliminated | | |
| GolfBall-Pwndyourfaceoff | The Prideful Eagles | Not Eliminated | | |
| Flower-SammyShinx | The Sour Lemons | ELIMINATED | Flower was slacking off. | 32nd |
| Grassy-Superstar70008 | The Sour Lemons/TCNRAGDWL | REJOINED | Rejoined because he did every challenge and because alot of people liked Grassy. | |
| Needle-TheSwoobatninja | The Prideful Eagles | Not Eliminated  | | |
| Eraser-SuperCDLand | The Sour Lemons | Not Eliminated | | |
| SnowBall-Roston11 | The Sour Lemons | Not Eliminated | | |
| Spongy-TheSimsBrothers | The Sour Lemons | Not Eliminated | | |
| 8-Ball-GatlingGroink57 | The Prideful Eagles | Not Eliminated | | |
| OJ-MrMojoguy109 | TCNRAGDWL | Not Eliminated | | |
| Balloony-Matthew Nguyen  | The Sour Lemons | Not Eliminated | | |
| Evil Leafy-BFDIrocks | TCNRAGDWL | ELIMIATED | He wasn't a very popular contestant. | 34th |
| Eggy-Challengerobjects163 | The Sour Lemons | Not Eliminated | | |
| Bomb-Somony10 | The Sour Lemons | Not Eliminated | | |
| Dora-Babycakes123tdifan | No Team | ELIMINATED | Didnt do the first challenge. | 35th |
| Rocky-Jeelhu77 | The Sour Lemons | Not Eliminated | | |
| Ruby-Inanimate Madness | TCNRAGDWL | Not Eliminated | | |
| TennisBall-Taopwnh6427 | The Prideful Eagles | Not Eliminated | | |
| Bubble-Jorrosa5582 | TCNRAGDWL | ELIMINATED | Many people liked Bubble but Bubble never did any challenges. | 33rd |
| David-SuperCDLand | The Prideful Eagles | Not Eliminated | | |
| Taco-Kalasi97 | TCNRAGDWL | Not Eliminated | | |
| Speaker Announcer-AnimatedEps | Unkown Team | HOST(cant be eliminated) | Not eliminated because cant be eliminated. | |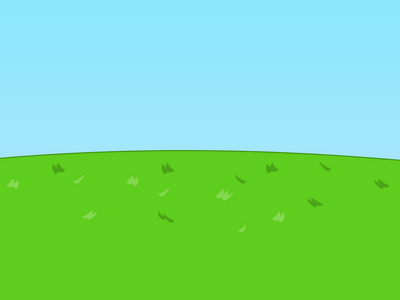 Challenges
Challenge 1-The first challenge was to think of a camp name,so thats when battle for rugged plains came along.
Win Token: Taco
Revenge Token: Ruby
Immunity Token: Gelatin
Eliminated-Dora
Challenge 2-The 2nd challenge was to come up with a team name,and the people who come up with the best 3 names got a token and got to choose the teams. 
Win Token: Leafy
Revenge Token: Golfball
Immunity Token: Ruby
Eliminated-Evil Leafy
(This is the episode where speaker announcer's rivalry with spongy began) 
Challenge 3-The 3rd was a ice cream eating contest,the team with most icecream eat won,they just had to PM how much they would like to eat,but it was maximum 300 scoops for each team,so if the team eats more than 300,they're automaticly lose and up for elimination.
Win Token: None
Revenge Token: None
Immunity Token: None
Eliminated-Flower
Challenge 4.5-It was a rejoin oppertunity,so they had to vote a eliminated contestant back into the game,the team that had the most partipation won,the one that had the least lost.