Ad blocker interference detected!
Wikia is a free-to-use site that makes money from advertising. We have a modified experience for viewers using ad blockers

Wikia is not accessible if you've made further modifications. Remove the custom ad blocker rule(s) and the page will load as expected.
DO NOT EDIT THIS PAGE WITHOUT PERMISSION FROM ME 
Brawl of the Objects camp(BOTOC)

Created

by bowserjr215(with help from inferernapy2)

Contestants

14

Started

February 13th,2013

Ended

TBA

Teams

Gods of Awesomeness

Brawling Fighters

anime nebula patrol
Brawl of the objects camp(BOTOC)is a camp created by bowserjr2215(and infernapy2)
These are the 14 contestants
Pizza-Ultratoon
Boat-infernapy2(eliminated 3rd)
Boombox-anko6theanimator
Party Hat-thewugglejack
Shelly-aming12(eliminated 2nd)
Shieldy-austin behm
Hot Dog-KillerXCool
Popsicley-theepicknick9(eliminated 1st)
Baguette-AwesomePro403
Slurpy-SirenRabbid1687(eliminated 4th)*
X-koolwhip555
Chocolatey-PMastaZangoose12* closed account ( theanimationprime) but also closed his account :( BUT returned as TPIDante27(now as friesfan7844)
Scissors-Dean Chinski
Pear-thawesomecoolstuff1(eliminated 5th)
Pinecone-CodingVCollabs
()mean they were eliminated
     *mean they are up for resignups
      ***Mean they cheated and were disquified and can never rejoin or debut
BOTOC 1A
This was when the episode 1 came out.Conrolley said the first challenge was to make a video response as the team name and logo
BOTOC 1B
Everyone didn't do the challenge except Dean Chinski,TheAwesomePro403,and AustintheHedgehog6.Siren Rabbid and thawesomecollstuff1 was excused.from the challenge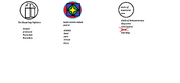 BOTOC 1C
Popsicley was the first one to be eliminated,due to no one picking her to be on her team.Baguette team were up for elimination due to him picking his team last
BOTOC 2A
Computer was host for this episode because Controlly wandered off somewhere,Shelly was eliminated with 3 votes.The challenge was to zap someone,example,I zapped Hot Dog.The team with the most zapped person,or didn't do the challenge,will be up for elimination.
BOTOC 2b
after a long time,it is finally out,and everyone did the challenge except Chocolatey,Pinecone,Slurpy,Pizza, and Hot Dog.Chocolatey was excused,and team anime nebula patrol was up for elimination
BOTOC 3A
Sheildy got the most likes at 2 and Boat was eliminated at 3 dislikes,X debuted as koolwhip555,and the next challenge was to PM bowserjr2215 saying that they finished the race,first 6 gets an excused ticket,last 6 will be up for elimination
BOTOC 3B
The results came in and Slurpy quits,theses people were up for elimination.X,Baguette,Hot Dog,Baguette,Party Hat,Pizza.
The tickets
Double ticket:lets you double  the votes for an contestant(example,I Double Pear's vote from 6 to 12 votes)
Immunity ticket:Gives you immunity
Elimination Ticket:Lets you choose who you want to be eliminated
Yoyleberry Ticket:Turns you metal and  if you are eliminated,the flinger cannot fling you because you are too heavy(use it wisely)
Excused Tickets:Excuses you from 3 challenges but if you use it,then you will have to do the next 3 challenges or else you will be eliminated.(willl be mentioned in 3A)
Elimination Table
contestants
username
team
eliminated in
place
reason
Popsicley
theneepick
teamless
1C
15th
no one picked her to be on their team.
Shelly
anmig12
Gods of Awesomeness
2A
14th
didn't do the last challenge,possibly is unpopular.possibly SLACKED
Boat**
infernapy2
anime nebula patrol
3A(rejoins in 5A)
rejoins in 5A
I really don't know why
Slurpy**
SirenRabbid1687
anime nebula patrol
3B(rejoins in 5A)
rejoins in 5A

because

1.He quits

2.he did not do 2 challenges

Pinecone 
CodingCollabs
brawling fighthers
4A
13th
for not doing 3 challenges in a row
Pizza
PixelatedIndrustries*
anime nebula Patrol/Team Blue
5A
12th
Pizza previous user was one of the biggest floaters,and Pizza was just re-signed up
X
koolwhip555
Gods of Awesomeness/Team Blue
5A
11th
X was a debuter which made him a threat,and he was a floater
Party Hat
thewugglejack
brawling fighters/team blue
6A
10th
Party Hat was a floater and only did 1 challenge,causing him to be eliminated
number of votes
| | | | | | | | |
| --- | --- | --- | --- | --- | --- | --- | --- |
| name of episodes | total votes | contestant/votes | contestant/votes | same | same | same | same |
| 1B | 0 | Popsicley/0 | | | | | |
| 2A | 7 | Hot Dog/1 | Baguette/1 | Chocolatey/2 | Shelly/3 | N/A | N/A |
| 3A | 13 | Pizza/0 likes/2 dislikes | Slurpy/1 like/1 dislike | Sheildy/2 likes/2 dislikes | Pear/1 like/1 dislike | Boat/1like/3dislikes | N/A |
| 3B | 0 | Slurpy/0 | | | | | |
| 4A | 24 | Baguette/2 1ikes/1 dislikes | Pizza/2 likes/2 dislikes | Hot Dog 1 like/3 dislikes | Party Hat/2 likes/1 dislike | X/4 likes/3 dislikes | Pinecone/3 likes/4 dislikes |
| 5A | 6 | | | | | | |
| 6A | 6 | | | | | | |
| | | | | | | | |
| | | | | | | | |
| | | | | | | | |
| | | | | | | | |
| | | | | | | | |
| | | | | | | | |
| | | | | | | | |
| | | | | | | | |
| | | | | | | | |