Dali

Dali pose

Name:

Dali

Gender:

Male

Nickname:

Melting Clock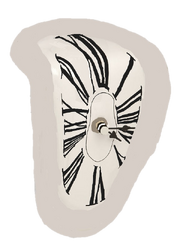 Dali is based off the melting clocks from Salvador Dali's 'Persistence of Memory'. Dali is very smart and artistic, but like meany geniuses, is also bonkers. He is a surreal character, who usually keeps his head in the game but occasionally mutters nonsense things. He does not socialize with the other contestants much, he keeps to himself.
Ad blocker interference detected!
Wikia is a free-to-use site that makes money from advertising. We have a modified experience for viewers using ad blockers

Wikia is not accessible if you've made further modifications. Remove the custom ad blocker rule(s) and the page will load as expected.