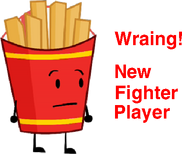 Super Smash Object Bros Is A Game That Is On 3BS/Mii-U And It's Made By:BentonWiser(Youtube)/Sesame Street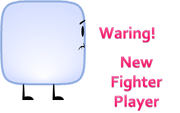 Of Elmo Fan 2013(Wikia)/BW's Elmo Fan 2013(Gamer Username)
Since the original creator was disabled, NLG343 took his place.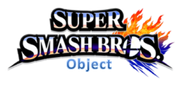 Player Fighters
51 Players Join This Video Game And Only We Only Have 10 Players. Who Will Be The Next Player To Join? I Don't Know But It's Up To You. Vote In The Poll Until 4 Days Pass.
Leafy
Coiny
Needle
Metal Leafy
Firey
Ice Cube:August 24 2013
Fries:Mar 15 2014
Yellow Face: New! July 9, 2014
Pen: New! July 13, 2014
Book: New! July 23, 2014
Nickel: New! Aug 1 2014
Puffball (possible)
Flower (possible)
Donut (possible)
Pencil (possible)
Match (possible)
Poll
Which object should join first?
Poll ends on July 27, 2014!
Gallery
Logos
Backgrounds/Stages
Sprites
Coiny
Firey
Ice Cube
Leafy
Metal Leafy
Needle
Fries
Yellow Face
Book
Ad blocker interference detected!
Wikia is a free-to-use site that makes money from advertising. We have a modified experience for viewers using ad blockers

Wikia is not accessible if you've made further modifications. Remove the custom ad blocker rule(s) and the page will load as expected.